Who We Are
We are a team of curious, passionate people that are driven to improve how people engage with content they care about.

We believe that the shift to mobile has fundamentally changed how people consume and interact with content.

We believe true engagement is a two-way communication. People want to feel heard. Communities, publishers, and brands want and need to listen.

We believe in the importance of the open web, and connecting people through their shared interests to create stronger communities.
Team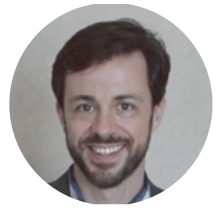 Porter Bayne
Founder, CEO
Porter is the cofounder of two prior digital media startups, OneWed and Ameritocracy. He was also the Director Of Engineering of NBCU-owned DailyCandy in New York City while bootstrapping Antenna.
Jared Burns,
VP of Engineering
Jared has 15 years of software development experience, beginning his career at Eclipse, which was bought by IBM. At IBM, Jared led large engineering teams and interfaced with enterprise clients for over 10 years. Prior to joining Antenna, Jared was employee #1 at a PIE-incubated startup.
Brian Finney
Sr. Systems Architect
Brian started working the Seattle startup scene when he moved to the Northwest in 2006. Since then he's designed and built the architecture of various services across media sharing, analytics, mobile sync, and education.
Investors
Advisers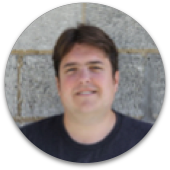 James Avery
James is the founder and CEO of Adzerk, a next generation provider of publisher ad serving. Clients include Reddit, StackExchange, NewsMax, and many more.
Alexis Ohanian
Co-founder, Reddit. General Partner, Initialized Capital. Bestselling author, Without Their Permission.
Jim Brady
Jim is the CEO of Spirited Media, which operates the mobile news platforms Billy Penn and The Incline. Jim is also the Public Editor for ESPN. Previously he has held a variety of executive roles in digital media including Executive Editor & Vice President, washingtonpost.com and Editor-in-Chief at Digital First Media.
Latoya Peterson
One of Forbes Magazine's 30 Under 30 rising stars in media for 2013, she is best known for the award winning blog Racialicious.com - the intersection of race and pop culture. She is currently the Deputy Editor, Digital Innovation for ESPN's The Undefeated.
After you sign up, our success team will configure Antenna for you and be in touch to get you started.
We'll be in touch soon.

Why not share Antenna with a colleague?
Oops, something went wrong. Mind trying again? Or contact us at
team@antenna.is
.