Adding Antenna to your site will increase return visits up to 20%.

Readers return to you when they feel heard.
Antenna Opinions
Mobile-first community feedback on your content helps readers connect to you and the rest of your readers. Sort of like comments, but without the mess.
Get more feedback
Antenna's in-line tool delivers 50x more engagement on mobile than traditional comments. Just one tap on a phone, touchpad or a mouse, and readers can share expressive feedback on the specific content that gets their attention.
Grow and retain a loyal audience
Easy, expressive opinions empower your readers and build brand loyalty. Antenna lifts return visits an average of 10%, delivering more value from your best users.
Increase revenue
Increased engagement with your content delivers a significant lift in page views and ad impressions from a devoted community.
Antenna Content Embeds
Popular content, based on reader feedback and engagement through Antenna, outperforms existing content recommendation solutions.
Antenna Content Embeds connect with current readers and attract new audiences.
Antenna Social Ads
Elevate your ads and social posts with Animated Content Stories: Antenna generates videos showing customer feedback that you can post to social channels.
How It Works
Antenna is the easiest way to lift sales.
Antenna easily fits your brand language and aesthetic.
Whether readers use responses you set, or add their own, only responses you approve will appear on your site.
You won't need much help, but we're here anyway!
Configure and manage Antenna through our simple user interface.
Just add a line of code. Configuration is handled through our dashboard.
Your readers live on all devices, and Antenna is designed for that.
Partnering with innovative brands across the globe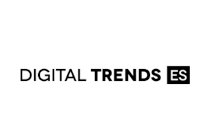 After you sign up, our success team will configure Antenna for you and be in touch to get you started.
We'll be in touch soon.

Why not share Antenna with a colleague?
Oops, something went wrong. Mind trying again? Or contact us at
team@antenna.is
.