Better than star ratings.

Turn up the volume on engagement, and lift conversion up to 40%
Antenna Opinions
Antenna Opinions is a mobile-first engagement platform that collects on-brand product feedback to increase conversion and sales.

Nobody says, "I love this, it's 5 stars!" They describe a benefit. Antenna captures benefits.
Engage Customers
One-tap feedback makes it easy for users to provide meaningful input that informs prospects. Shoppers are 2.4x more likely to make a purchase after reading user opinions given through Antenna.
Increase Conversion
Consumer opinions increase trust and confidence in purchase decisions and turn visitors into shoppers. Antenna feedback goes beyond generic star ratings and provides meaningful, "real people" input shoppers can use to make informed buying decisions.
Gain authentic product and brand insights
Inform strategy with higher volumes of quality shopper feedback. Learn what consumers think of your products during the pre-purchase, aspirational shopping phase – and post-purchase.
Antenna Social Ads
Elevate your ads and social posts with Animated Product Stories: Antenna generates videos showing customer feedback that you can post to social channels.
Antenna Retargeting
Shoppers who engage Antenna are 2.5x more likely to purchase.
In Spring 2017, Antenna will make it simple to retarget these highly qualified visitors, so that you see a better ROI on your ad spend.
How It Works
Antenna is the easiest way to lift sales.
Antenna easily fits your brand language and aesthetic.
Whether shoppers use responses you set, or add their own, only responses you approve will appear on your site.
You won't need much help, but we're here anyway!
Configure and manage Antenna through our simple user interface.
Our Shopify app installs in no time. Other platforms are quick, too.
Your shoppers live on all devices, and so does Antenna.
Partnering with innovative brands across the globe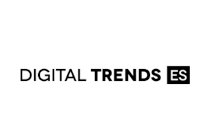 "Antenna allows us to uniquely connect our product with our audience beyond a star rating or clunky review. Our community is expressive, passionate and fun, so Antenna adds a compelling layer to their shopping experience with us."
- Lynn Le, Society Nine
After you sign up, our success team will configure Antenna for you and be in touch to get you started.
We'll be in touch soon.

Why not share Antenna with a colleague?
Oops, something went wrong. Mind trying again? Or contact us at
team@antenna.is
.
Thank you! Your submission has been received!
Oops! Something went wrong while submitting the form